Apollo Rendezvous 2014
The Miami Valley Astronomical Society
Presents
The 44th Annual Apollo Rendezvous
at
June 14, 2014 9:00 AM to 5:00 PM
BBQ & Stargaze at John Bryan Observatory 6:30 PM onwards
Apollo Rendezvous is one of the noted annual gatherings of amateur astronomers in the United States. Each year these amateur astronomers meet with friends and colleagues from around the country in Dayton, Ohio, the Birthplace of Aviation.
We're trying something new this year, just a single day held at the Boonshoft Museum of Discovery with multiple speakers, vendors, planetarium shows, door prizes, and raffle items. We'll end the evening with a BBQ and an evening of star gazing weather permitting.
Door Prizes
Apollo Rendezvous wouldn't be what it is without great prizes. Add to your observing inventory with our great door prizes provided by the MVAS, our vendors, and friends in the astro community. Door Prizes will be drawn at the conclusion of our speaker session Saturday.
Vendors
This year's vendors, committed to filling your astronomy needs.
Saturday Only Presentations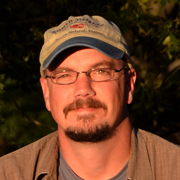 Speaker: Mike Taylor

Mike Taylor is the owner and photographer at Taylor Photography, a freelance imaging studio based in a 19th-century farmhouse in central Maine. Mike has been a scenic/nature and studio photographer for over 20 years and counting. He moved to Maine years ago when he decided to getaway from the bureaucracy, traffic and congestion of the Washington, D.C., outskirts where he was born and raised.
Mike is an accomplished landscape astrophotographer, with his recent work having been featured on The Weather Channel, NBC News, Yahoo! News, Space.com, Earthsky.org, Spaceweather.com, Solarham.net, and multiple other science websites and social media pages. Mike has also been working in conjunction with the International Dark-Sky Association trying to help raise public awareness of artificial light pollution and its negative effects on human health, wildlife, safety and energy waste.
Mike teaches night photography and post-processing workshops in scenic areas of Maine including Pemaquid and Marshall Point Lighthouses, Acadia National Park, Moosehead Lake and the Western Mountains. His courses are available as group sessions as well as one-on-one instruction. For information, visit his website: http://miketaylorphoto.com
"Nyctophilia (nĭk'tə-fĭl'ē-ə) n. - a love or preference for the night or darkness.
I have always been a "night owl" - I can remember sneaking out of the back door of my home as a teenager on warm summer nights to go sit somewhere in my neighborhood and wonder about Man's existence while looking up at the stars. Most folks are so busy with day-to-day life that they rarely contemplate the radical idea that we all live on a small rock which is rotating and flying through the cosmos at a speed we can barely fathom." - Mike Taylor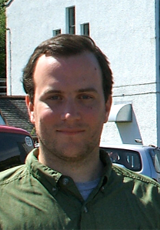 Speaker: Thomas Beatty

In the last two decades, we have gone from knowing about only the planets in our Solar System, to knowing about literally thousands of planets around thousands of other stars. This has revolutionized our understanding of how planets are made and how they evolve. It has also moved the idea of detecting life on another world into serious, practical, consideration. What will the next two decades bring?
Thomas Beatty is a doctoral student at Ohio State University, and will receive his astronomy PhD this August. He previously attended Harvard University and MIT. Thomas's research focuses on finding large Jupiter-like planets, observing their atmospheres, and studying their demographics. For the past four years, he has worked on the KELT-North search for transiting planets. KELT-North has found find seven new planets with the help of a network of professional and amateur astronomers, and has been written about in Sky & Telescope and the New York Times.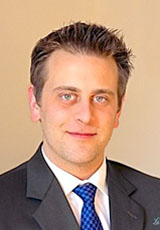 "Starwater" Speaker: Ben Davidson
Ben is an independent researcher, and the founder of KAHB LLC, an organization dedicated to data dissemination, interdisciplinary literature reviews, and promoting an interest/awareness in science. He received his Juris Doctorate from the University of Capital Law School and worked in an economic and legal due diligence function for an equity firm before starting his diligence-based reporting on issues including heliophysics, solar climate forcing, and astronomy.
Locations
Boonshoft Museum of Discovery
2600 DeWeese Pkwy.
Dayton, OH 45405
John Bryan State Park
3790 State Route 370
Yellow Springs, OH 45387
For Information on Apollo Rendezvous contact Linda Weiss at
ar@mvas.org