The Milkyway over JBSPO
Hi All,
The Milkyway over(JBSPO) John Bryan State Park Observatory in Yellow Springs, Ohio, The Miami Valley Astronomical Society (MVAS) dark sky observing site! I shot this one for our club (MVAS)!
Let me hear from all you club members,..tell me what you think and where it should hang in the observatory!
Maybe we can intergrate this one into the club website.
I sent a copy to Virgil at (ODNR) Ohio Department of Natural
Resources for use on their website to promote the park.
We really needed a nice photo of the observing facility showing the night sky and since the sky was incredibly clear on 08-07-2012, one of the best nights I had seen in a long while, I had to take this shot!
Since it came out okay, I decided to print a beautiful 16x24 for us to hang
out at the Observatory. The final high res print looks great, I just need to mount & frame it now!
I used my Modified Canon Rebel Xsi DSLR & 8mm Fisheye lens, F4, ISO 1600
35 second exposure.
Best Regards,
John Chumack
www.galacticimages.com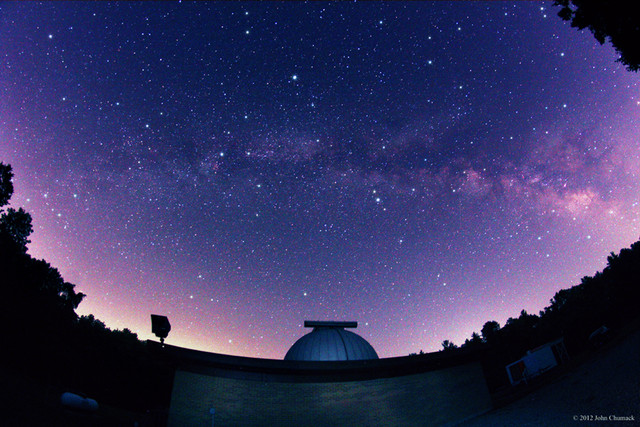 MVAS Memberships
The MVAS. is a proud
Alliance Member of the Meade 4M Community
supported by
Meade Telescope
, makers of
RCX400 Astronomical Telescopes

The MVAS is a member of NASA/JPL
Night Sky Network
The MVAS is a member organization of
The Astronomical League