First Jupiter of the Season
I've been watching and waiting for Jupiter to rise high enough in the morning sky to shoot, and the planet is now there. This shot was taken at 5:38 this morning with the planet at 35 degrees above the horizon.
12.5" F/8 Newtonian; DMK21AU618 camera with Astronomik RGB filters.
Thanks for looking!
Dave Polan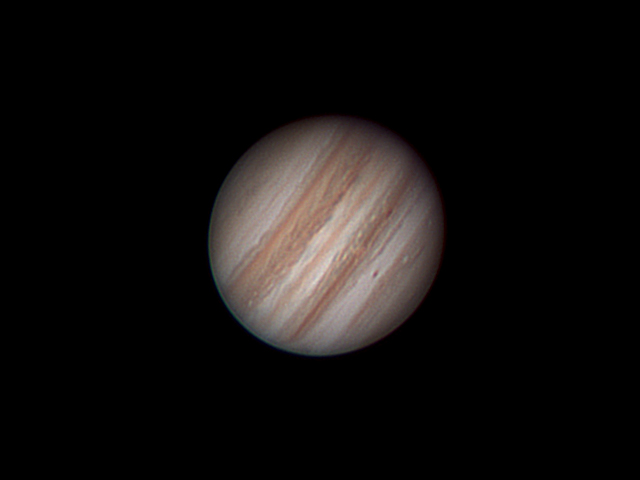 MVAS Memberships
The MVAS. is a proud
Alliance Member of the Meade 4M Community
supported by
Meade Telescope
, makers of
RCX400 Astronomical Telescopes

The MVAS is a member of NASA/JPL
Night Sky Network
The MVAS is a member organization of
The Astronomical League