Jupiter Friday September 2, 10:19 UT
This was the last of a long series of captures this morning, the seeing was improving slowly but surely through the morning, but I ran out of darkness before the seeing got really good.
This is an RGB with 1400 frames per channel stacked in Autostakkert and processed in AstraImage for deconvolution, no wavelets applied. Channels combined in Photoshop and sharpened a bit.
DMK21 at 8240 mm effective focal length. 12.5 f/8 Newt.
Dave Polan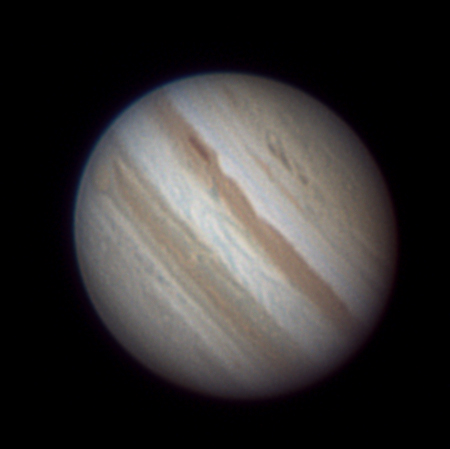 MVAS Memberships
The MVAS. is a proud
Alliance Member of the Meade 4M Community
supported by
Meade Telescope
, makers of
RCX400 Astronomical Telescopes

The MVAS is a member of NASA/JPL
Night Sky Network
The MVAS is a member organization of
The Astronomical League