Comet Hartley2 Still going Strong!
Hi All,
Comet Hartley 2 is still going strong, a pretty blue green fuzz ball with large Coma and still hovering around 8th magnitude. This is a 10 minute exposure on 11-09-2010.
The comet image was taken with my 5 inch diameter Newtonian telescope &
a Canon Rebel Xsi DSLR Camera, set at ISO 800.
I've been traveling a lot on business lately, so
I just got around to processing these images.
Best Regards,
John Chumack
The Chumack Observatories
MPC# 838 Dayton Research Station
MPC# H66 Yellow Springs Research Station
www.galacticimages.com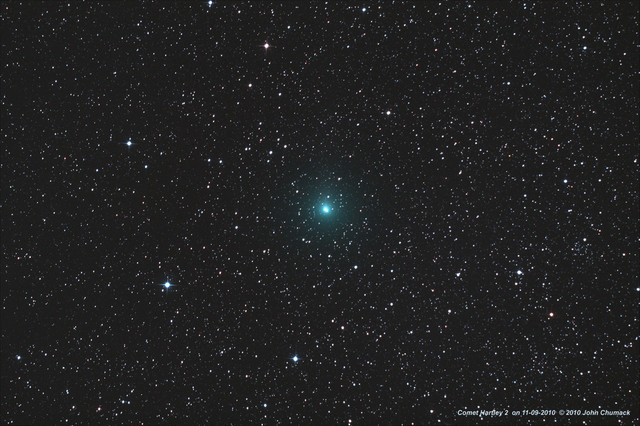 MVAS Memberships
The MVAS. is a proud
Alliance Member of the Meade 4M Community
supported by
Meade Telescope
, makers of
RCX400 Astronomical Telescopes

The MVAS is a member of NASA/JPL
Night Sky Network
The MVAS is a member organization of
The Astronomical League